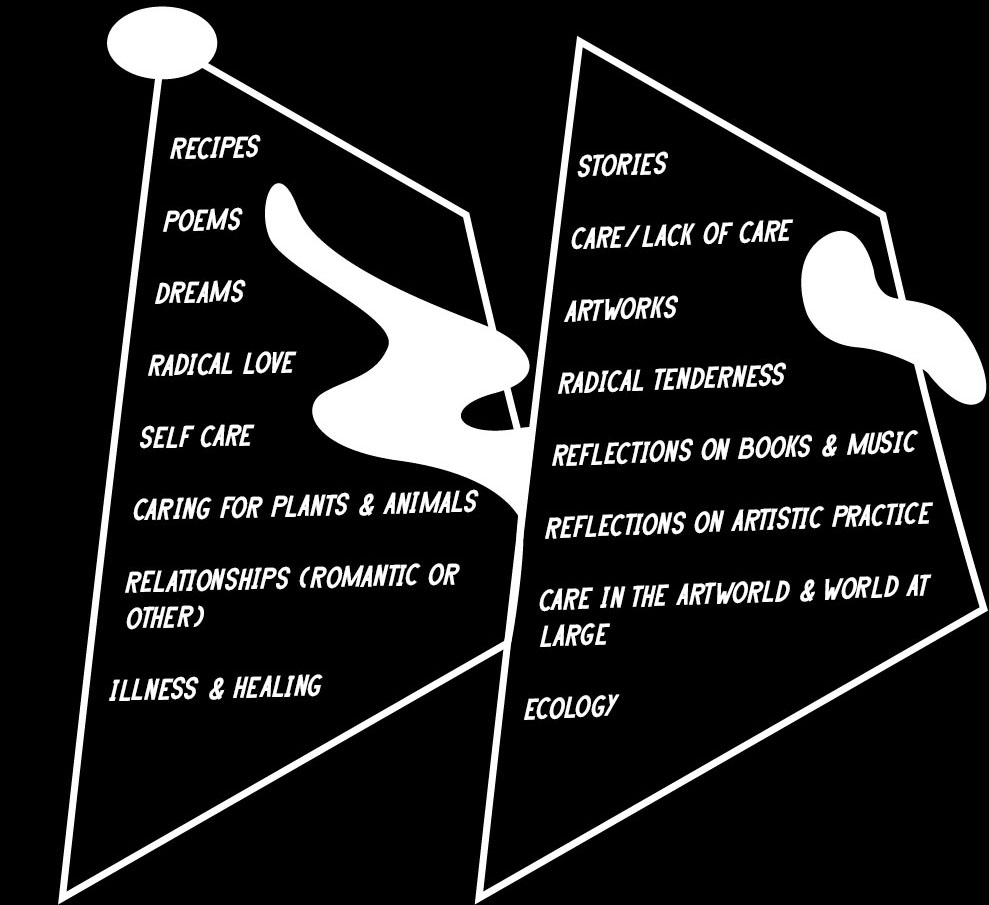 'Show Me How You Care' is a curatorial project originating in Glasgow, Scotland which is seeking collaborators to contribute to a network of letter writing and sharing, centering on ideas of softness and care.
With Covid-19 exposing the systematic precarity of art institutions, and for us, being at the start of forming our own curatorial styles, we feel it is the perfect time to examine and shape the values that underlie our practice. In doing this, we hope to design a method of working together that prioritises process over product, and nurtures all of its contributors. We reject the culture of constant production, exploitation and burn-out that the majority of the art world adheres to.
The project will revolve around letter writing, as we feel this is a creative way for us to express care and feel close to others, during this time of distance. We 'revert' to slow practices of sending mail, as a way of rejecting capitalist ideals of production. Centering our approach around theories of care, we hope to build a tender archive that forges networks of care between participants and rejects systems that perpetuate exploitation and oppression.
The format of what contributors would like to send is completely up to each individual. It may be your own thoughts and feelings on care or lack of care, rituals that you employ to show self-care, a recipe you would like to share with others, a piece of artwork or writing or reflection on your own artist practices and projects. Everyone involved will receive a letter from another contributor.
We welcome all interested to get in touch with us at:
showmehowyoucare@gmail.com
.
Love and Solidarity xx
This project was conceived by curators Ruth Dorber, Rosie Gilberston, Katie O'Grady, Danielle Reekie and Gallia Young.